It's that time of year again, when facial hair takes over. This is our run down of the ultimate famous 'taches
To celebrate Movemeber, and in solidarity with all those who are about to spend a month with a dirty squirrel sprouting from their upper lips, we have compiled a list of the seven most radical and memorable moustaches of all time. 'Tache on!
Disclaimer: the problem of what constituted 'too much beard' arose during the making of this record, and was not properly solved. Having shunned Charlemagne for this reason, whose moustache was apparently key to his success as head of the Holy Roman Empire, first up on our list is…
CONCHITA WURST: The Facial Hair of Tolerance.
Rules are made to be broken, and this non-conforming Queen of Eurovision smashed every rule in the gender-normative book. It is just a beard (too much? nah!) guys, but it's also a statement: one that calls for an end to discrimination and hatred. As Graham Norton himself said "It seems like Eurovision has done something that matters – just a little bit."
FRIDA KAHLO: The Moustache of Emancipation
An awe-inspiring artist whose powerful and candid work depicted the experience of women in a more explicit way than ever before. Moustachioed and beautiful to the extreme. Frida Kahlo was emulated by the one and only Beyoncé this Halloween, although regrettably sans moustache.
GOMEZ ADDAMS: The Gothic Lip Toupee
A strangely suave combination of Castilian royalty and British aristocracy, this eccentric and passionate Latin Lover sports a pencil moustache of impeccable breeding. A difficult moustache to pull of, best when paired with a chalk stripe suit and a vintage Cuban cigar. See also: Errol Flynn.
FRIEDRICH NIETZSCHE: The Soup Strainer of Philosophical Thought
Cause: Naturally occurring hair growth.
Effect: Unsettling and abnormally wiry upper lip topiary at complete odds with the rest of his face. One can only assume that he was too deep in thought to notice that his face was being taken over by a parasitic badger. Impressive take on the handlebar nonetheless.
THE WALRUS: Whiskers in Wonderland – We're All Mad Here
The original Walrus moustache, a pioneering trend-setter for the great and the good during the latter part of the nineteenth century and early twentieth. A real game-changer.
HULK HOGAN: The Luminescent Horseshoe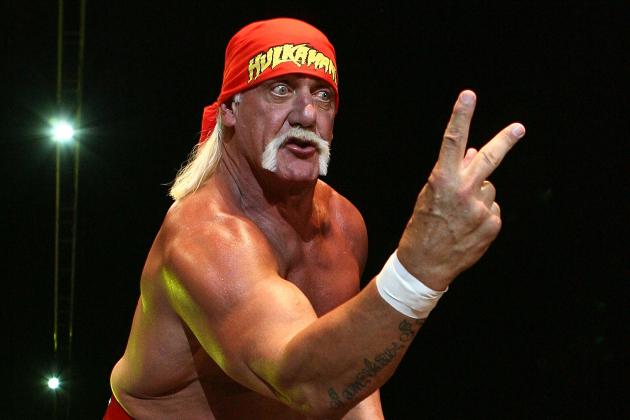 The penultimate moustache and well worth the wait. A wrestling icon, he blinded his foes with his glow-in-the-dark 'tache. The product of serious self-discipline, facial hair commitment like this can only be admired.
SALVADOR DALI: The 'bat-shit-crazy-work-of-art' Sculptural Moustache.
Flamboyant, iconic, surreal. Probably the world's most famous moustache and taking pride of place in this hallowed hall of moustache fame. There is a category named after him in the 'World Beard (and Moustache) Championships' – yes, that's a thing. "The only difference between me and a madman is that I am not mad." (Dali)
Words: Florence Trott