Happy birthday Kendall Jenner! To celebrate fashion's favourite of the Kardashian klan turning nineteen, here's our top seven Kendall GIFs.
Kendall Jenner turns 19 today, and we're in the mood to celebrate. It seems like just yesterday that she was the baby of the Keeping up with the Kardashians klan but now she's all grown up and walking the runway like a pro. With outings for Balmain, Marc Jacobs and more this season, Kendall has proven to world that she has high fashion star quality. While she previously said that she wanted to keep her work and family separate, at Paris Fashion Week, her big sister, brother-in-law and baby niece were out to show support on the front row more than once.
As she turns another year older, 7 Wonders thought we should do something special, and what's more special than gifs? Here's seven of our favourite to brighten your afternoon.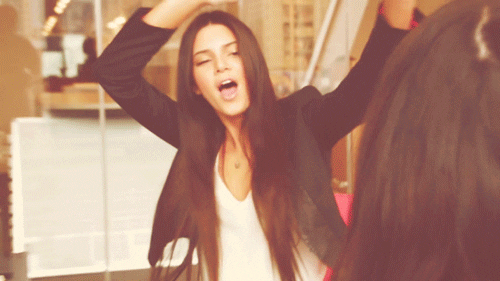 "It's my birthday! Woo!"
After one too many fashion week parties
Kris Jenner is krazy
Ouch.
"Kendall, can you babysit North tonight?"
Form a queue, boys.
Laters, bitch.
Words: Elliot Rose